1976 – 1985. The BAUER Family Grows Up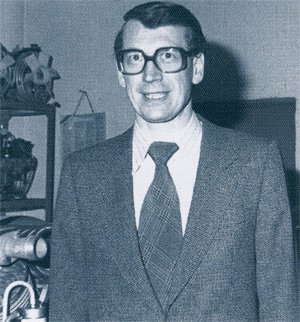 1976
Daughter Companies.
BAUER COMPRESSORS Inc., the Group's first overseas firm, starts up in Norfolk, Virginia (USA) with two employees. Currently the company has an annual turnover exceeding $35 million.
Heinz BAUER takes over the reins at the Munich facility.
1977
Sub Zero...
Liquid helium has a temperature of -269 °C. Researchers employ this element for superconductors and cryogenic application. When used as a coolant, liquid helium evaporates. A special BAUER unit collects and compresses the helium gas, which is then liquefied and reused as a coolant.
1979
An Excellent Start.
BAUER KOMPRESSOREN moves from Wolfratshauser Straße to its present location at Drygalski-Allee 37. Design, manufacture and sales for our high pressure piston compressors, as well as high pressure systems for industry and breathing applications, are based here.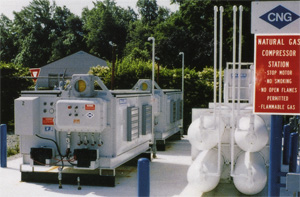 1980
Running the United States on CNG.
BAUER ships CNG compressors for natural gas filling stations. Three years later, another project team develops a high pressure application used in fighting forest fires.
Another Daughter...
ROTORCOMP; a company dedicated entirely to screw compressor technology, is established. The company is located in the original BAUER Compressors Building in Wolfratshauser Straße, Munich.