1956 – 1965. The Economy Is Booming – So Is BAUER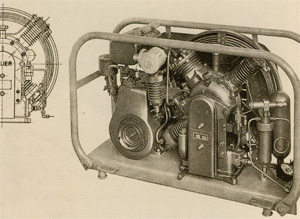 1959
A Remarkable Piece of Engineering.
The simple abbreviation "K14" designates BAUER's new four-stage, high pressure model. The serial compressor is capable of 200 litres per minute. Even in our time, it remains one of BAUER's most successful blocks.
1960
Absolutely Oil-Free.
Production of the ROTA series begins – a veritable technical breakthrough. The oil-free rotary compressor is designed to operate for long running periods, in the pressure range up to 1 bar. A typical application for the small ROTA unit is spray painting.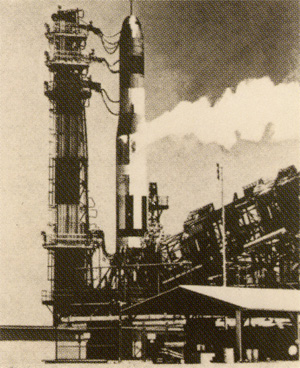 1965
BAUER Expands.
BAUER has already invested in a new facility in Geretsried, now the company also build further facilities in Munich – a center for spare parts and customer service.
Wherever Construction Is Underway.
At thousands of construction sites throughout the world, BAUER mobile compressors are at work. The air cooled LD2 with a centrifugal clutch is especially popular because it starts particularly easily.
BAUER KOMPRESSOREN support the archaeological excavations in Bodrum/Turkey.
Around the World with BAUER.
80 percent of BAUER's production are for export - to all five continents. One of our biggest customers is the USA.
Since 1956, BAUER compressors are in operation at Cape Canaveral.