1986 – 1995. BAUER's Dedication to Health and Environment
1986
BAUER à la française.
BAUER COMPRESSEURS S.A.S. was set up to service fire brigades and industry in France. In 1991 BAUER France establishes a ground-breaking project engineering team for gas injection technology (GIT).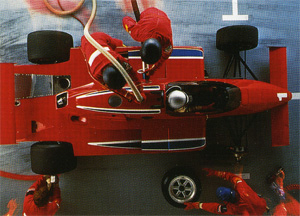 1990
BAUER in Pole Position.
Fractions of a second count in Formula One Racing, especially during box stops. This is why most racing teams trust BAUER Compressors. 50-litre pressure cylinders are filled to 200 bar. Pneumatic tools are operated using the compressed air that has been stored in these cylinders earlier.
1994
BAUER al dente.
BAUER COMPRESSORI s.r.l. is founded in Vicenza (Italy).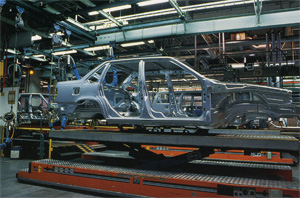 1995
Daughters in Liverpool and Vienna, Nephews in Frankfurt.
BAUER COMPRESSEURS France founds a daughter company near Frankfurt that handles the sale of GIT units to Germany: BAUER Engineering. By taking over SAS in Liverpool (United Kingdom) and BAUER poseidon in Vienna (Austria), BAUER presses ahead with global expansion.
BAUER Nitrogen Systems in the Plastics Industry.
BAUER Steps on the Accelerator.
BAUER has produced natural gas compressor blocks since 1980. The first complete CNG filling station was installed at BMW in Dingolfing (Germany). BAUER leads the way towards greater environmental protection.
Bang, the Airbag Unfolds.
How do airbags work? Initially airbags were triggered by a small chemical explosion, which emitted harmful substances. Today, airbags operate with high pressure gas cartridges – filled with BAUER compressors.