1946 – 1955. Humbling First Steps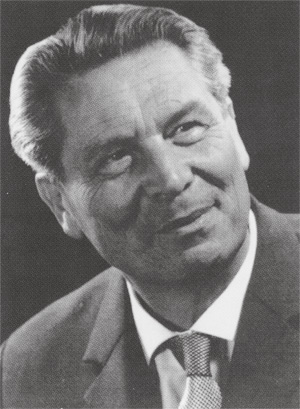 1946
BAUER KOMPRESSOREN Is Born.
After World War II, the city of Munich lies in ruins. Hans Bauer starts up BAUER KOMPRESSOREN in the cellar of his family home at Wolfratshauser Straße.

The company initially produces small single stage compressors, a product well adapted to the post-war economy, but quickly branches out into industrial and breathing air applications.
Ration Cards for Compressors.
In the post-war economy, a compressor, such as the K 101 shown here, can only be obtained with ration cards for iron and bronze, which had been issued by the Allied Forces. The K 101 compressor cost DM 160 and 10 iron and 1 bronze ration cards.
1948
Picking Up Momentum.
Two years later, BAUER KOMPRESSOREN feels the first signs of an economic recovery in Europe. The sale for 30 compressors to Portugal was BAUER's first big export order. Serial production of 15 bar two stage units picks up.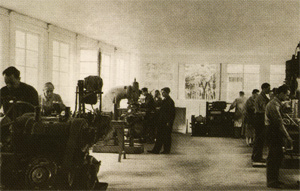 1954
BAUER KOMPRESSOREN Grows Up.
BAUER surpasses the magical mark of 1 Million Deutschmarks of turnover. A new manufacturing site is built. New products are designed.
In the early 1950s, a new plant is built at Wolfratshauser Straße.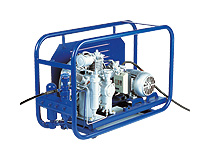 1955
BAUER Pressures Ahead on Diesel Power.
The sale of mobile diesel compressors, up to a power of 140 PS, contributes heavily to the growth of the company.
Classics Never Go Out of Fashion.
BAUER premieres the UTILUS compressor, the archetype diving compressor. This high pressure unit is still sold worldwide and guarantees decades of reliable service. It is an incredibly robust machine; spare parts for the 1955 UTILUS are still available today. The compressor delivers 80 litres of purest breathing air per minute. Its name UTILUS (Latin for "useful") is the acronym for "Unseren Tauchern Immer Luft Und Sicherheit" – always a safe and reliable source of air for divers.