1996 – 2005. Stability in Economically Hard Times
1996
Venturing out to Florida and Singapore.
In the United States alone, BAUER KOMPRESSOREN has sold over 20.000 compressors. Reason enough to open a Florida subsidiary. In the same year, another BAUER company is founded in Singapore: BAUER COMPRESSORS Asia Pte. Ltd.
1997
Introduction of DIN EN ISO 9001.
The BAUER KOMPRESSOREN GmbH plant is certified for the first time according to DIN EN ISO 9001:1994. The high quality standard for the products and company is now also confirmed officially.

ISO 9001 Certificate
1998
ROTORCOMP Moves.
ROTORCOMP now produces in a dedicated industrial hall in Geretsried, 30km south of Munich.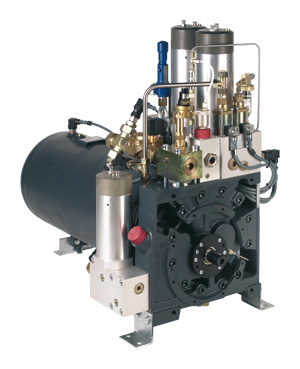 1999
ROTORCOMP Backs Medium Pressure.
At the Hanover Industrial Trade Fair ROTORCOMP presents the MK 80 booster, which compresses 10m³/min air up to a pressure of 40 bar.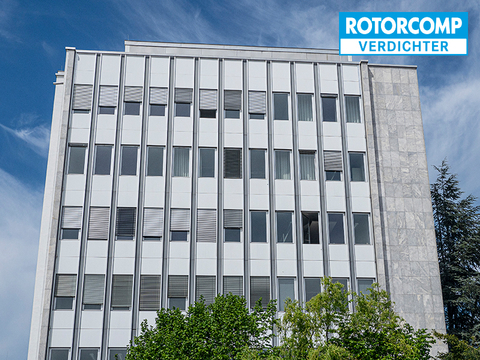 2000
ROTORCOMP Gets a New Development Center.
The ROTORCOMP sales, technology and testing departments move into a new development centre in Munich / Germering. The training centre, electronically monitored trial test benches and a new technical competence centre are in line with our restructuring as a solution provider of the compressed-air industry.

The BAUER Group attains an (unconsolidated) turnover of more than Euro 100 million word-wide.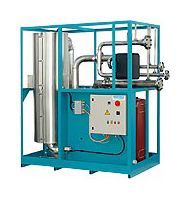 2001
The Revolution in Compressed Air and Condensate Conditioning.
With a sensational new filter system, ROTORCOMP has succeeded in treating oil/water condensate in such an effective way that as an end product only pure, pollutant-free potable water results and the filtered air meets the thresholds of DIN EN 8573-1, air class 1*!
*for oil contents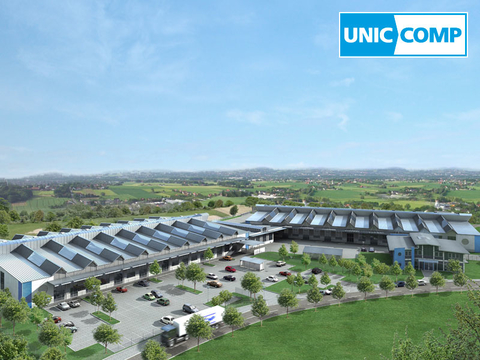 2002
Foundation of UNICCOMP.
In order to serve the growing capacities, after only one year construction time the "UNICCOMP" production plant in Geretsried is occupied. UNICCOMP takes over the block and component manufacturing for BAUER KOMPRESSOREN GmbH Munich and ROTORCOMP.
BAUER goes East.
Foundation of BAUER KOMPRESSOREN China Ltd. in Hong Kong for the sales and service of BAUER compressors in China, Hong Kong and Macao.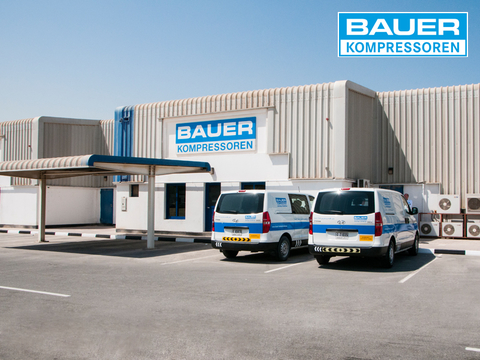 2004
Foundation of BAUER KOMPRESSOREN GCC FZE.
Foundation of BAUER KOMPRESSOREN GCC FZE in Dubai, United Arab Emirates for the sales and service of BAUER compressors in the Near East.