1966 – 1975. Big Steps Ahead – New Dimensions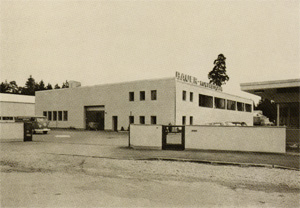 1967
The Gartenberg Manufacturing Plant.
BAUER KOMPRESSOREN continues to grow. In 1967, a new manufacturing site was built in Geretsried-Gartenberg. Stationary and mobile units (pressure range 7 to 15 bar) are to be assembled here.
The plant incorporates sheet metal works, a paint shop and a shipping department.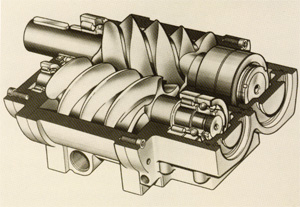 1968
Screw Compressors Are "En Vogue".
BAUER starts developing screw air ends in 1965. In 1968, these leading edge compressor units are incorporated in BAUER's leading-edge product range.

This superb engineering achievement ran under the auspices of Hans Bauer, whose motto became company philosophy: "I want to produce machines that achieve at least 100 percent customer satisfaction. Every percentage point less equates to 10 percent more trouble. Every percentage point more means one year's lead on competition."
"Building the product of tomorrow's world today" was Hans Bauer's development strategy.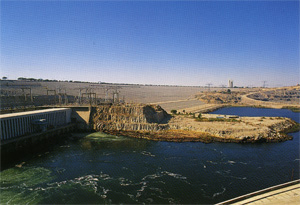 1970
The Assuan Dam Keeps the Nile River in Check.
The last of the twelve turbines of the colossal Assuan Dam (Egypt) is put into service. A BAUER compressor regulates the flow of water in the turbine.
BAUER Tests Piplines in the Ural Region.
The natural gas reserves in the Ural region are tapped and thousands of kilometres of pipeline constructed. Air compressed to 120 bar, generated by mobile three stage BAUER compressors, tests the pipeline for leakages. The special wheels help the compressor manoeuvre on marshy tundra ground.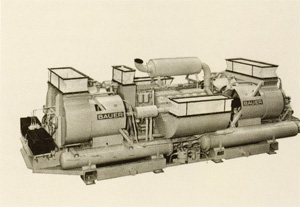 1972
The Economy Shifts into Top Gear – BAUER Relocates Again.
The manufacturing plant in Geretsried-Gartenberg relocates to a plant in Wolfratshausen, which is to become a centre of expertise for screw compressors.
The Biggest BAUER Ever.
BAUER builds the biggest high pressure system to date: the DA 180 H-180 unit. A 180 PS diesel engine drives both a low pressure compressor and a high pressure booster. This plant compresses more than 8000 litres of air per minute up to a final pressure of 220 bar. The units still operate today.
1975
Quiet, Quieter, BAUER Compressors: The New Superlative in Noise Reduction.
BAUER promotes the SILENT range of low pressure compressors. The sound proofing, which reduced the noise level to under 62 dB(A), was sensational at the time and still sets a standard today.