News 2022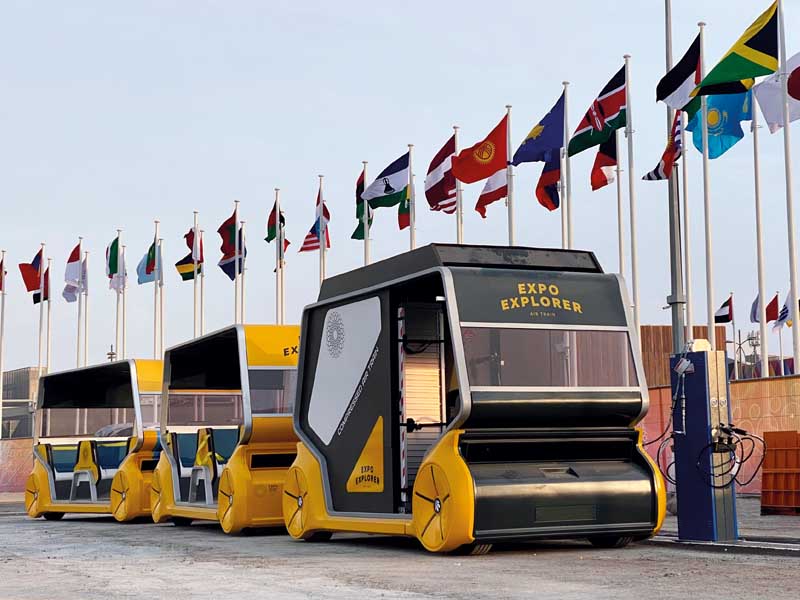 Munich, September 06, 2022
BAUER high pressure system enpowers sustainable mobility project on EXPO Dubai
At this trade show and parade of superlatives, 200 participants from 192 different countries introduced the latest developments in the fields of digitalization, sustainability and mobility. Themed weeks showcased a wide variety of different areas including climate, biodiversity, urban space development, space exploration and artificial intelligence (AI). In a particularly sustainable mobility project, BAUER GROUP subsidiary BAUER COMPRESSEURS had organized excursion trains powered by compressed air instead of fossil fuels or batteries, which chauffeured visitors around the exhibition centre grounds.
It was the excellent reputation of it´s compressor systems that clinched the contract for this prestigious project for the BAUER GROUP. To produce the highly compressed air required for the powertrain, BAUER COMPRESSEURS joined forces with the local subsidiary, BAUER KOMPRESSOREN MIDDLE EAST to develop a bespoke turnkey solution comprising three high-performance, high-pressure I28.0-75kW compressors combined with a large-scale 350- bar storage bank.
This system, with 106 (!) 50-litre steel storage cylinders, ensured a constant supply of the air volume necessary for operating the trains, including reserve and buffer storage. Coupled with a rapid charging station, the system enabled a full train to be "fuelled" with 1600 litres of compressed air at 250 bar in under ten minutes.
BAUER KOMPRESSOREN GmbH
Stäblistr. 8
81477 Munich, Germany
Tel.:
+49 (0) 89 / 78049 – 0
Fax:
+49 (0) 89 / 78049 – 167
E-Mail:
info

@

bauer-kompressoren

.

de