Consultancy and engineering: The very best know-how for ideal refuelling solutions
When bio-methane is treated to natural gas quality, the stations can be designed and built in the same way as natural gas stations:
Bio-methane filling stations
Infeed compressor units
Recompressor units
Consultancy
Based on your technical and commercial circumstances, we will work together with you to develop your ideal refuelling solution.
To build your ideal refuelling solution we use our standardised and powerful modules for compression, drying, storage and distribution. These modules have been developed, trialled and tested in accordance with the very latest knowledge of the engineers working in our organisation. They are perfectly matched and combined to meet your exacting requirements.
What a bio-methane station looks like
The following main criteria are taken into account:
The following main criteria are taken into account:
Selection of a suitable compressor
The primary considerations when making a selection are the number of vehicles to be refuelled on a daily basis and the gas input pressure.

Good utilisation of the station from the very start and provision for capacity to be increased easily at any time are vital.
Gas drying
Gas drying on the high-pressure side enables us to achieve the highest possible gas quality, which safeguards not only the operational reliability of the station but also that of the vehicles that use it.

The primary criterion governing the selection of a suitable gas dryer is the prevailing gas composition.

At BAUER, we prioritise gas quality and, drawing on our breathing air expertise for which we are renowned the world over, we are able to offer much more far-reaching filter systems.
Storage system
We combine our standardised storage modules to create a perfectly matched system providing the ideal refuelling solution for your individual requirements.

Customers are satisfied because the dimensioning of the storage system means that refuelling times are short, and maintenance overhead is minimised due to the minimum start/stop load to which the compressor is exposed.
Filling device
We can offer you the ideal solution tailored to meet your needs from our wide and varied BAUER product portfolio.

Whether for a depot, public filling station or fill posts for buses dimensioned for maximum capacity, we can find the ideal solution for you.

Each and every one of our dispensing pumps can of course be integrated into existing billing/POS systems.
Engineering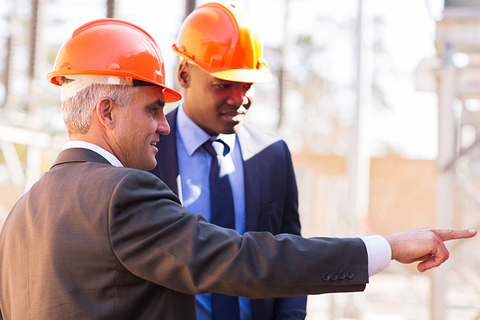 For problem-free implementation, we work with you right from the start to plan every last detail of your project, ensuring that delivery will run seamlessly at every stage, right through to completion.
Our impressive expertise is based on our many years of experience in setting up bio-methane filling stations all over the world.
Alongside technical and logistical requirements, all building regulations and extensive official requirements are also comprehensively checked and provision is made accordingly in the project schedule.