News 2021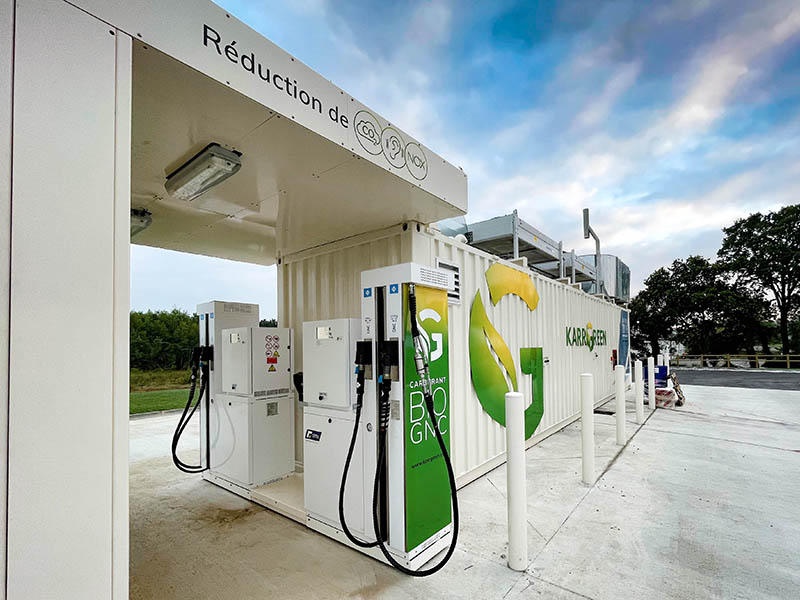 Munich, July 30, 2021
Climate protection thanks to BAUER: New biogas fuelling station opens in France
The station now provides access to sustainable and low-emission fuel for gas-powered vehicles at the heart of the département of Brittany.
The CS26.10-DUOII system was developed as a partnership between BAUER's French subsidiary, BAUER COMPRESSEURS, and a well-known biogas system manufacturer. Housed in a weatherproof container, it has a power output of 2 x 132 kW and two high-performance water-cooled BAUER BK26 compressor blocks.
After desulphurization and dehumidification, the biogas – now in natural-gas quality – is compressed to 300 bar. Integrated high-pressure storage banks provide gas reserves for safe, secure and fast refuelling around the clock. The control system keeps all the main system parameters in view. Maximum ease of servicing was the main watchword for the engineers who created the design and interior layout of the system.
BAUER KOMPRESSOREN GmbH
Stäblistr. 8
81477 Munich, Germany
Tel.:
+49 (0) 89 / 78049 – 0
Fax:
+49 (0) 89 / 78049 – 167
E-Mail:
info

@

bauer-kompressoren

.

de