News 2021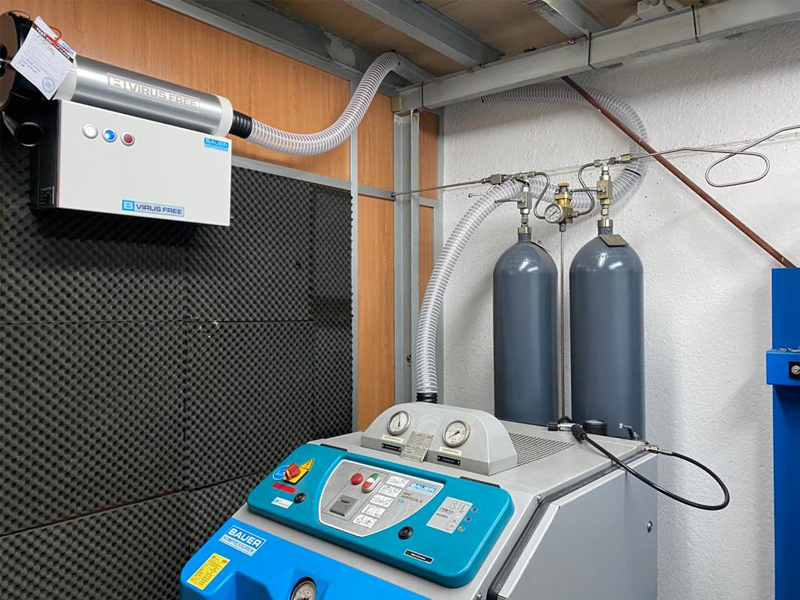 Munich, January 25, 2021
B-VIRUS FREE in successful practical use in Spain
The fight against the SARS-CoV-2 virus is currently at the top of the agenda worldwide. The company ASTURTECNIA, S.L., based in Gijon, Spain, is also dependent on safe, high-purity and virus-free air when testing fire-fighting breathing air cylinders.
In combination with an already installed MINI-VERTICUS III breathing air compressor from BAUER, it is one of the first companies in the world to rely on the brand new B-VIRUS FREE system from BAUER KOMPRESSOREN, whose effectiveness has been certified by the renowned Frauenhofer Institute: A UV-C source inside B-VIRUS FREE eliminates at least 99.9 percent of the viruses contained in the stream of the air passed through before the compression process*. In this way, customers are safely protected from the treacherous pathogen.

*The B-VIRUS FREE filter inactivates at least 99.9% of the SARS-CoV-2 virus. The inactivation rate of other viruses, bacteria and fungi depends on the species.
BAUER KOMPRESSOREN GmbH
Stäblistr. 8
81477 Munich, Germany
Tel.:
+49 (0) 89 / 78049 – 0
Fax:
+49 (0) 89 / 78049 – 167
E-Mail:
info

@

bauer-kompressoren

.

de