News 2016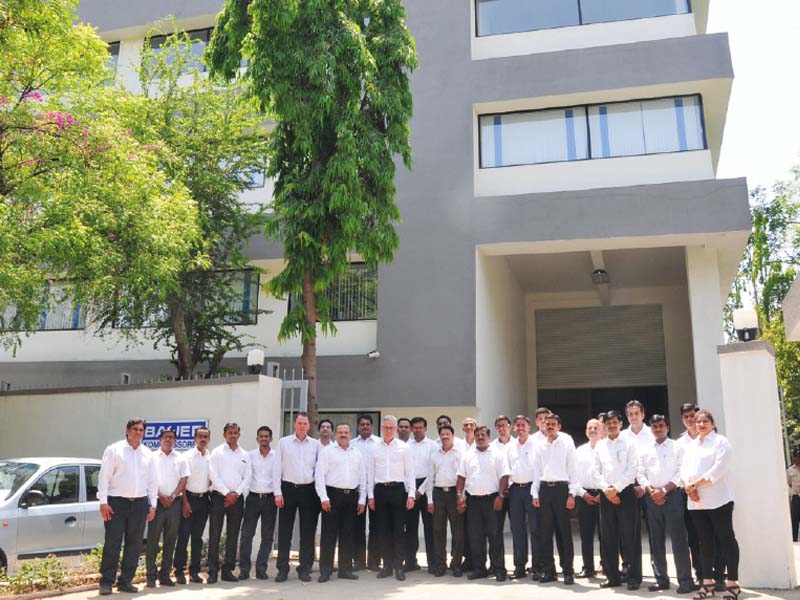 Munich, July 11, 2016
BAUER KOMPRESSOREN India - NEW FACILITY IN INDIA
The BAUER GROUP's global expansion saw the inauguration of a new and modern facility in India in the city of Pune.
A brief introduction for those who are not familiar with the city of Pune: Pune, which is located approx. 200 km SE of Mumbai, has a long history dating back to over 1,000 years. It was the seat of power during the 18th century of the Maratha Empire (which controlled a major part of the Indian subcontinent) and is highly regarded for its premium educational institutes & industrial hubs (for IT & manufacturing industry). This makes Pune a very attractive destination for multi-national companies & which is why more than 200 German companies have setup base here.
BAUER India's new facility consisting of large office spaces & manufacturing facility is located in one of the oldest & most developed industrial zone of MIDC-Bhosari.
The facility has empowered BAUER India to build & test specialised equipment like mobile / stationary containarised compression solutions for their market e.g. CNG and provide global engineering & IT services within the GROUP.
BKI has grown from two persons in 2008 to 30 permanent staff today with plans of adding another 20 more this year. The previous premises had become too small, and to accommodate the growing needs for more engineering, IT (SAP) and manufacturing capability, we built this new premise more than a year ago and it was completed at the end of 2015.
It was finally officiated by Philipp Bayat, BAUER GROUP's Chairman of the Executive Board and Stefan Hacker, Managing Director of BAUER KOMPRESSOREN Munich this year.
Photo: Anand Pradhan (Managing Director BAUER KOMPRESSOREN India) and his team celebrate the opening of the new company headquarters at Pune with Philipp Bayat (Chairman of the Executive Board BAUER GROUP) and Stefan Hacker (Managing Director BAUER KOMPRESSOREN).
BAUER KOMPRESSOREN GmbH
Stäblistr. 8
81477 Munich, Germany
Tel.:
+49 (0) 89 / 78049 – 0
Fax:
+49 (0) 89 / 78049 – 167
E-Mail:
info

@

bauer-kompressoren

.

de