News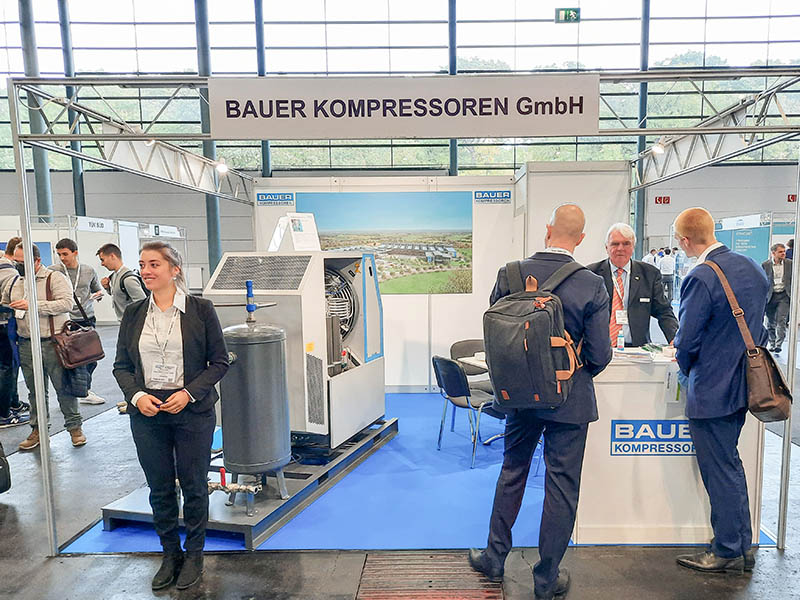 Munich, October 28, 2021
BAUER presents hydrogen compressor at the Hydrogen Expo in Bremen
Last week the best of the best companies in the technology sector met up in Bremen for the Hydrogen Expo, presenting the latest solutions on the future-facing hydrogen (H2) market. The event, a combined trade show and congress, attracted over 2000 industry professionals and specialists from all over Europe.

The HTA high-pressure compressor on display at BAUER's stand proved to be magnets for visitors. These compressors from the company's proven 15 Series feature a compressor-side gas purification system and are designed for fuelling vehicles powered by "green" hydrogen (produced from renewable sources). They have clearly got right to the heart of the market's requirements, as was confirmed by the high levels of interest shown by visitors and even various enquiries concerning specific projects.

Overall, the event was a huge success for BAUER and many others besides. It is now well on the way to becoming the foremost trade show for the hydrogen market throughout Europe.
BAUER KOMPRESSOREN GmbH
Stäblistr. 8
81477 Munich, Germany
Tel.:
+49 (0) 89 / 78049 – 0
Fax:
+49 (0) 89 / 78049 – 167
E-Mail:
info

@

bauer-kompressoren

.

de