News 2021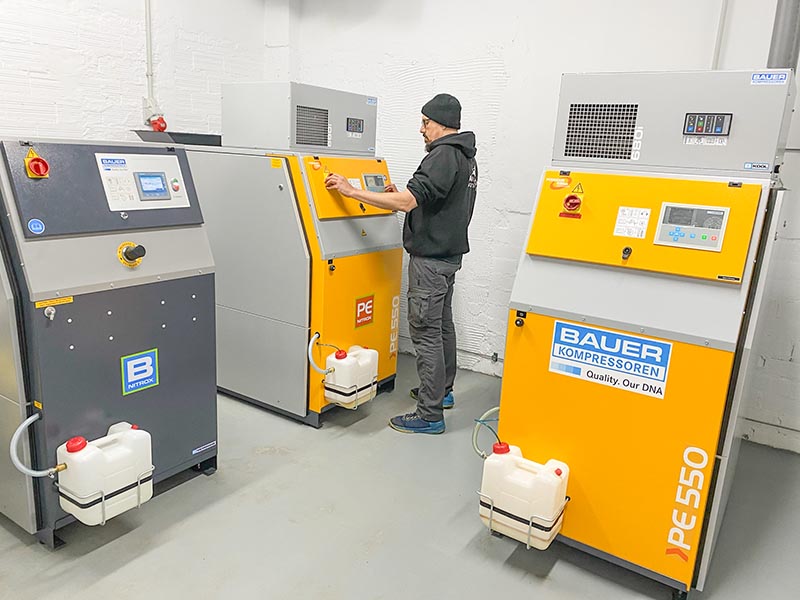 Munich, April 28, 2021
Top diving centre H2O Diving relies on B-NITROX from BAUER
The renowned Spanish diving centre H20 Diving is located on the Costa Brava, less than 100 kilometres from Barcelona and just half an hour's drive from Girona. The centre offers tours of the rich and colourful underwater world for diving enthusiasts to spot moonfish, barracuda, eels and morays. It has a 30-passenger-capacity boat for the purpose. The starting-points of Morro del Vedell and Margerita are right on the beach, ideally located for breathtaking tours.

H2O Diving has recently added nitrox diving tours to its programme. The manager of the diving centre, SSI instructor and qualified biologist Mario Bofill, has continued to rely on the uncompromising safety and quality provided by BAUER. A new B-MEMBRANE system has been installed to complement H2O Diving's existing breathing air compressor, a soundproofed BAUER PE-VE model that has long been its mainstay for reliable supplies of high-purity breathing air. As a long-standing satisfied customer, Bofill did not hesitate to choose BAUER for the centre's nitrox needs.

The nitrox is produced by the B-MEMBRANE unit before being compressed to 225 bar by a special OX compressor with TÜV safety and quality certification. This membrane system ensures that H2O Diving remains independent of external oxygen provision and safeguards the reliability of its breathing air supplies.
For more information visit: https://h2odivingcenter.com/
BAUER KOMPRESSOREN GmbH
Stäblistr. 8
81477 Munich, Germany
Tel.:
+49 (0) 89 / 78049 – 0
Fax:
+49 (0) 89 / 78049 – 167
E-Mail:
info

@

bauer-kompressoren

.

de