News 2013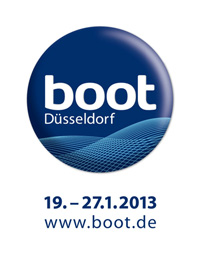 Munich, January 15, 2013
BOOT DÜSSELDORF – SAFETY CANNOT BE NEGOTIATED
BAUER KOMPRESSOREN will present herself also in 2013 on the worldwide biggest water sports exhibition "boot" in Düsseldorf.
SAFETY CANNOT BE NEGOTIATED
This will be the motto of BAUER KOMPRESSOREN in hall 3 / booth A19 and puts emphasize on the fact that BAUER KOMPRESSOREN, the biggest and most important manufacturer of breathing air compressors and systems for air purification in the world, takes care that the most important part of the diving equipment, the breathing air, complies always with the strict values of DIN EN 12021*.
Those who visit us will find instantly one of the most interesting products of BAUER KOMPRESSOREN accessories:
The slogan "clever savings & environmental protection" implement that B-KOOL does not only help to decrease operating costs of the unit but helps to protect the environment, too:
The B-KOOL refrigerant type dryer removes a large proportion of the humidity before it reaches the purification system. The service life of the filter cartridge is thus extended up to 11 times depending on the ambient temperatures and location!
The operator needs less cartridges, which has a positive impact on the environment as problems of proper disposal of the used filter cartridges are reduced. A profit for both wallet and environment.
How much can be saved is impressively shown on the subject area at the booth entrance. In two Plexiglas columns the quantity of filter cartridges is presented if no B-KOOL is used, a stack of almost 3 m height. With B-KOOL only 4 cartridges are required!
As of 5 pm every day the scene is getting together on the BAUER booth for HAPPY (B)HOUR. Meanwhile this has become a solid institution in hall 3 for operators of diving bases, tour operators and divers to finish off with a cool beer in the evening.
* if unit is properly maintained and installation of units is done according to operation manual and using the BAUER AERO-GUARD if the CO₂ concentration in the intake air exceeds the predetermined standard values.
BAUER KOMPRESSOREN GmbH
Stäblistr. 8
81477 Munich, Germany
Tel.:
+49 (0) 89 / 78049 – 0
Fax:
+49 (0) 89 / 78049 – 167
E-Mail:
info

@

bauer-kompressoren

.

de