News 2012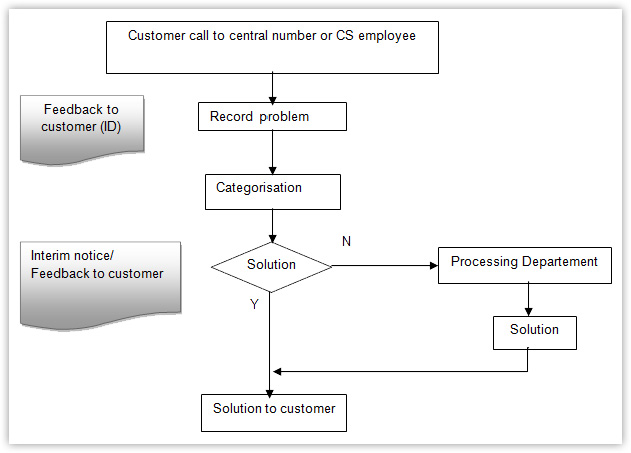 Munich, January 02, 2012
Customer Support Service takes shape
With a new group in the service area, BAUER KOMPRESSOREN wishes to offer its customers more service and ensure the clear entry, documentation, fast processing and feedback of customer complaints. In addition to recording complaints and specific customer problems, the responsibilities of Customer Support (CS) also cover the targeted sustainable search for solutions for sustainable fault avoidance.
For ourselves and our customers we are seeking to achieve even more efficiency and transparency. We see every complaint as a great opportunity to constantly improve.
The BAUER KOMPRESSOREN Customer Support Service is available during working hours (7:30 a.m. to 5 p.m.) at the following number:
A new group composed of employees with many years of experience has been set up to address the topics.
The colleagues have the task of centrally recording customer topics using complaints software. An internal file is created for every case received and a file number created using which you may find out about the status of the complaint rectification at any time.
The more precise a case is described with your wishes or problems (including system number, designation, purchase date, problem description, run times etc.) to Customer Support, the easier it will be to deal with it quickly and avoid time-consuming queries.
You should only send your queries directly to Customer Support.
In addition to recording the problem, the experienced members of staff in Customer Support will also be able to give you first advice and filter and prepare the subjects for the downstream departments (classified into mechanics, electrics, LGA and general topics).
Please remember that complaints may now only be processed which have been entered and dealt with using the complaints software.
We trust that we now offer you a basis for fast and non-bureaucratic problem solutions always with the aim of improving the quality of existing products.
BAUER KOMPRESSOREN GmbH
Stäblistr. 8
81477 Munich, Germany
Tel.:
+49 (0) 89 / 78049 – 0
Fax:
+49 (0) 89 / 78049 – 167
E-Mail:
info

@

bauer-kompressoren

.

de