News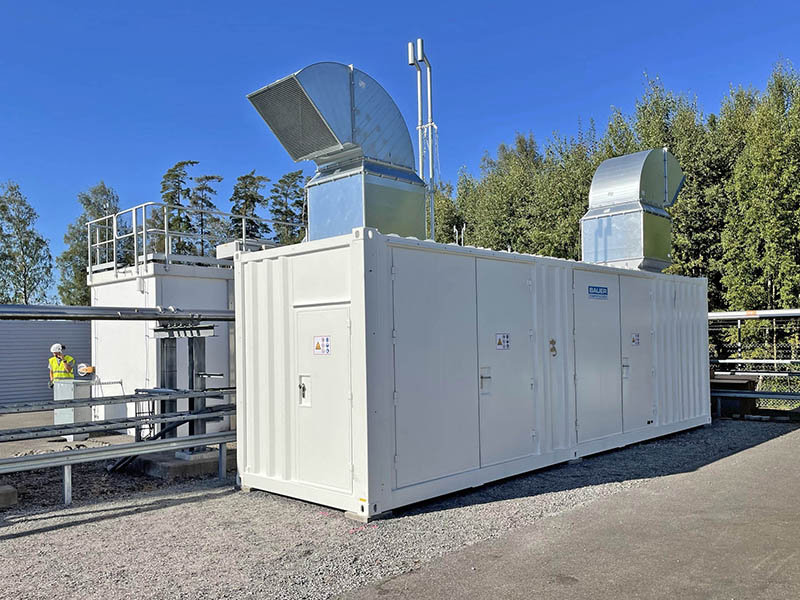 Munich, November 30, 2021
New BAUER biogas plant expands its site in Lidkoping, Sweden
The biogas is produced by a close-knit network of biogas plants, one of which is located in the northern Swedish town of Lidkoping. The climate-neutral gas produced there is liquefied for transport. If the volume of gas produced at the plant exceeds the capacity of the liquefaction facility, the excess is either used directly on site for fuelling vehicles or goes into mobile trailer systems before being transported to refuelling stations further away.
Biomethane must be highly compressed before it can be used, a task assigned to a high-performance BAUER container system combining a 23 and 26 compressor block with a bespoke storage solution. To ensure that any previously unusable production peaks can be utilized to their full extent when gas production rises, the existing biogas compressor system has now been expanded.

The additional module comprises two BAUER 15.4 high-pressure compressors which increase compression capacity by up to 100m³/h.



BAUER KOMPRESSOREN GmbH
Stäblistr. 8
81477 Munich, Germany
Tel.:
+49 (0) 89 / 78049 – 0
Fax:
+49 (0) 89 / 78049 – 167
E-Mail:
info

@

bauer-kompressoren

.

de