Intake system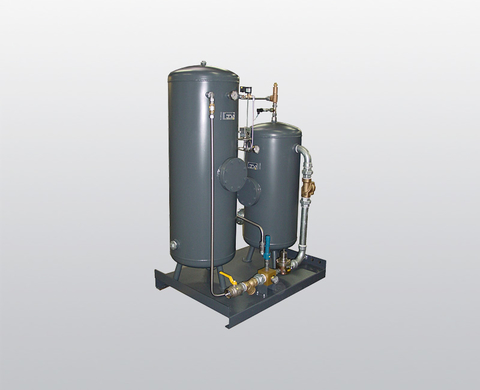 An intake system is needed for intake pressure compressors to ensure that the gas is fed in at the intake pressure permissible for this type of compressor.
If the permissible intake pressure is undershot or exceeded, the compressor unit shuts down.
The components of the intake system include a pipe filter, intake pressure sensor, pressure gauge, piping and connection as well as an intake solenoid valve and a safety valve.