Helium configuration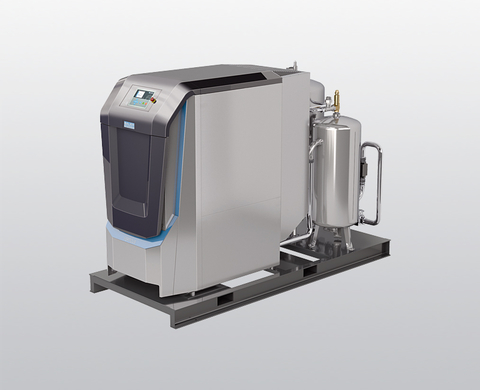 The G Series MINI-VERTICUS and VERTICUS are purpose-designed helium / gas compressors for industrial applications. They are especially modified for compression of helium and other rare gases. The compressors are available in a range of configurations to match customers' needs.
On request, the intake buffer tank and condensate reservoir can be located as free-standing units next to the compressor system, or supplied as an ex-works pre-installed plug-and-play system, mounted complete with compressor on a shared base frame.
Features:
MINI-VERTICUS and VERTICUS supply helium and other rare gases at final pressures up to 230 bar / 365 bar depending on the process gas.
The compressor block is designed specifically for rare gases, to maximize efficiency and minimize leakage.
Supplied as standard with gas-tight ferrule compression fittings on high-pressure side
Closed-loop system: gas from the crankcase ventilation system and the condensate valves is recovered and returned to the intake area. This simultaneously reduces the risk of external contamination of the process gas.
Flexible design: supplied with integrated or separate intake buffer tank/condensate reservoir depending on customer requirements
Extra-helium-tight model: in this model, even the safety valves are enclosed and integrated into the closed-loop system (with the exception of the final stage; for safety reasons, the final stage safety valve must vent the pressure to the outside if triggered). All piping is stainless steel.
On request, helium can be used in final pre-delivery testing of these compressors.