B-CONTROL MICRO compressor control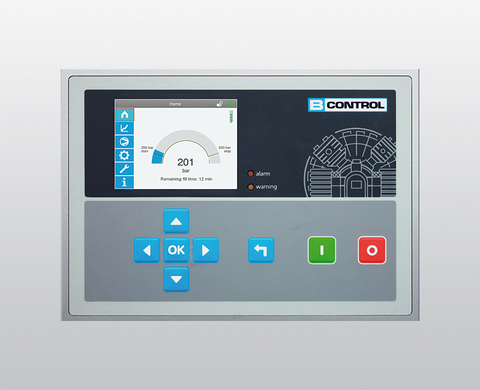 The B-CONTROL MICRO is a modern, easy-to-use compressor control with colour display for the intelligent control and reliable monitoring of all basic functions.
Interaction between user and control is user-friendly and logical. The information on the display can be read off in plain text. Various languages are available for selection.
Additional benefit: interfacing with external input/output signal encoders is possible at any time, as is interconnected operation or the connection of an external display unit.
For detailed information about the B-CONTROL MICRO fully automatic compressor control, click here