OCEANUS compressor block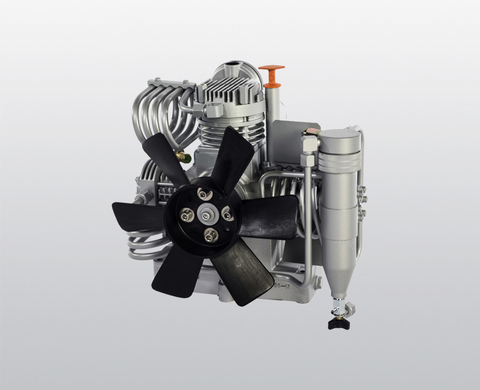 The integrated low-pressure lubrication with slow running gear pump increases the service life of all moving parts of the compressor block.
Precisely the right amount of oil is fed into the compressor stages. Furthermore, the very easily accessible oil filler neck with oil dipstick make it easy to check the oil level.
Plateau-honed cylinders along with wear-resistant piston rings in the final stage minimise running costs. The compressor is capable of operation even at oblique angles of up to 30° (up to 20° in the petrol version).