Compressor control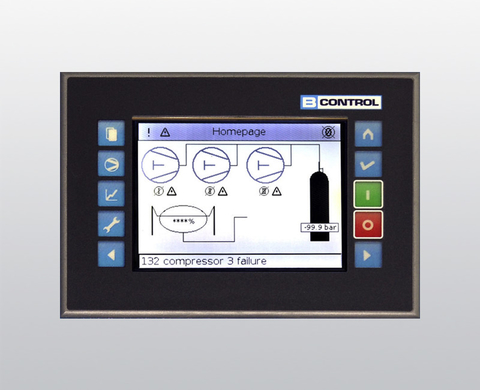 BAUER's B-CONTROL II fully automatic compressor control regulates and monitors all functions of the natural gas filling station from gas input to filling device.
Full end-to-end system control for the primary modules compressor, storage, filter system and fill post optimises the interplay between all system components whilst ensuring unrestricted safety.
Alongside the control and monitoring of important system functions, the B-CONTROL II offers user-friendly add-on features such as advanced language selection, full text display and standard interfaces including Modbus, CAN bus or Profibus.
The following features also come as standard: monitoring and regulation of an interconnected system with up to four compressors and fully automatic monitoring of all relevant compressor data, maintenance management and Internet-capable data transmission for convenient remote monitoring.
The control cabinet with power unit and PLC unit is installed in the non-hazardous area.