B-SECURUS filter monitoring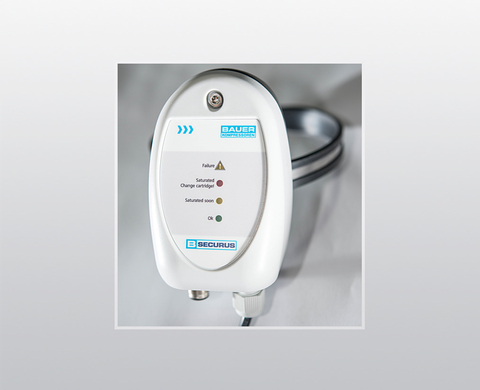 The B-SECURUS system monitors the saturation of the filter cartridge(s) by measuring the moisture in the molecular sieve and outputs a warning on the display or the compressor control in advance of when the filter cartridge should be changed.
B-SECURUS automatically switches the compressor unit off when the cartridge reaches saturation point. The B-SECURUS filter monitoring unit can only be used in conjunction with P 41/P 42/P 61/P 81 filter systems and external BAUER filter systems.
Click here for detailed information about filter monitoring with B-SECURUS