IK 100 II compressor block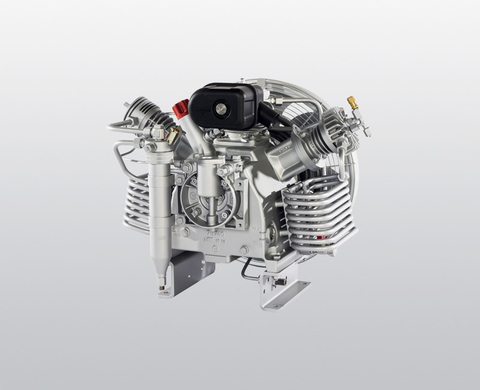 The BAUER IK 100 II series compressor block has been designed for the most demanding professional applications. Dimensioned for more than 30,000 operating hours, it has proven its worth in thousands of application scenarios.
With their outstanding surface hardness, plasma-nitrided and plateau-honed cylinders are able to achieve extremely long service lives combined with low energy consumption and reliable oil lubrication of cylinder surfaces.
Furthermore, wear-resistant piston rings in the final stage minimize running costs. The compressor block is both efficient and reliable. Stainless steel cooling ribs on the aftercooler provide the basis for particularly efficient cooling and thus very long service life.