Separate intake and condensate vessels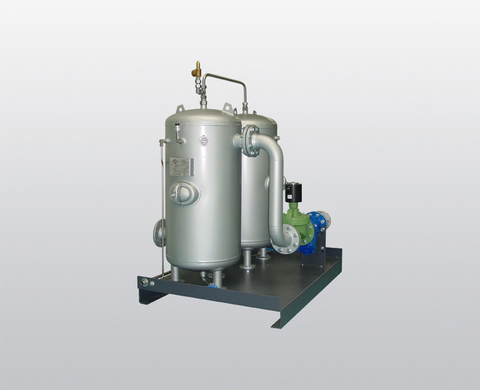 Units can be provided with separate intake and condensate vessels if required.
In gas-tight compressor units, the gas released with the condensate is fed into the condensate vessel for subsequent forwarding to the intake buffer vessel (and thus the compressor).
This is an effective way of avoiding rapid pressure rise in the intake area.
Even when idle, the system is constantly under pressure and prevents gas losses or the ingress of air from the external atmosphere.