Helium configuration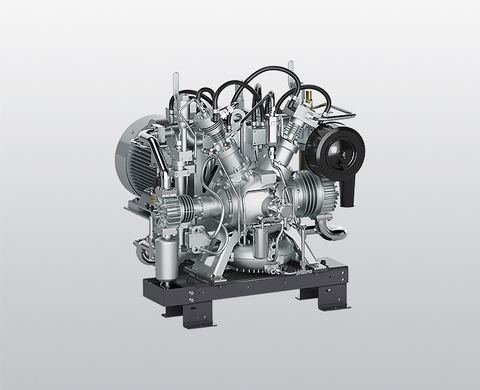 The heavy-duty units for helium are characterised by minimum gas losses. This is achieved by installing a closed coolant circuit in which gas from the crankcase breather, the condensate drain valves and the safety valves is fed into the intake area.
At the same time, the risk of the process gas suffering external contamination is significantly reduced.
The necessary buffer vessels are included in the standard scope of delivery and can be installed separately from the compressor unit.
The compressor block has been designed specifically for helium and argon so that the best possible efficiency rates can be achieved.