Treatment systems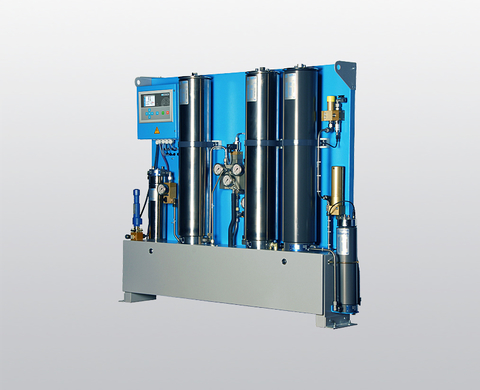 BAUER treatment systems for highly compressed air and gases reduce content such as moisture, oil and particles to a permissible level.
We are able to supply you with a variety of treatment systems tailored precisely to meet the needs of your application and meeting the requirements of ISO 8573-1 and DIN EN 12021¹ or the European Pharmacopoeia, among others.
Filter systems with disposable cartridges or regenerative filter systems are also available.
¹ If the units are maintained and installed correctly as described in the operating instructions and subject to the BAUER AERO-GUARD being used if CO2 concentration in the intake air exceeds prescribed standard values.