IK 12.14 compressor block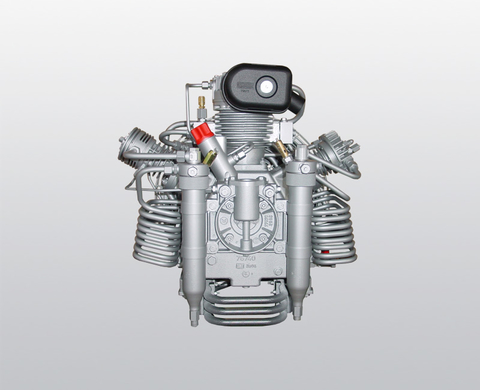 The BAUER IK 12.14 compressor block is used for breathing air and industrial units. Its durability, reliability and high-quality design provide the basis for seamless and fault-free continuous operation of the compressor.
With their outstanding surface hardness, plasma-nitrided and plateau-honed cylinders are able to achieve extremely long service lives combined with low energy consumption and reliable oil lubrication of cylinder surfaces.
Furthermore, wear-resistant piston rings in the final stage minimize running costs. Stainless steel cooling ribs provide the basis for particularly efficient cooling and thus very long and reliable service.