LOW PRESSURE MODULE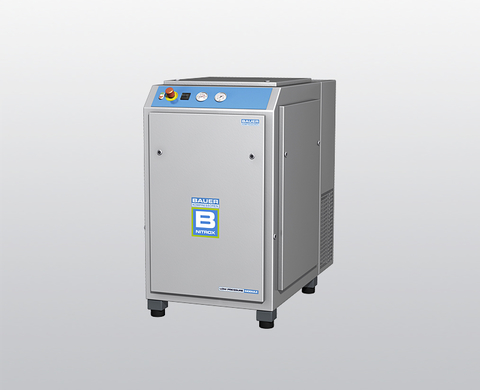 The upstream screw compressor with free air delivery perfectly matched to the HIGH PRESSURE MODULE.
The LOW PRESSURE MODULE delivers an intake pressure of approx. 10 bar, which is required to supply the oxygen membrane in the OX MODULE. The screw compressor with particularly efficient rolling profile is an in-house development at BAUER.
Housing with effective sound insulation ensures that the unit runs very quietly; depending on the unit model, noise levels range from 62 to 71 dB(A).