High-pressure gas treatment system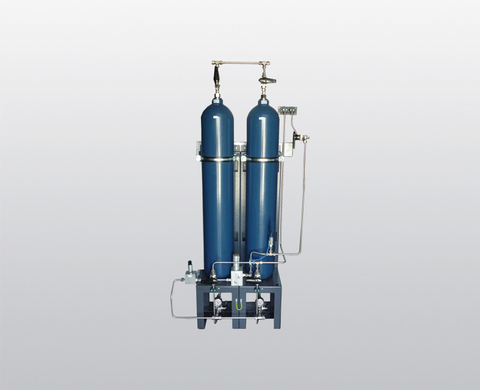 The high-pressure gas treatment system (high-pressure filter) is installed downstream of the compressor on the pressure side. Its primary function is to effectively remove excess moisture and possible oil deposits from the natural gas.
This efficient high-pressure gas treatment system has the following benefits in particular:
Removal of possible oil deposits, even aerosols, up to 10 ppm
More efficient removal of gas moisture than is possible with gas drying on the input side.
Pressure dew-point monitoring
Longer filter service life
BAUER has been the world leader in the field of air treatment for many years. You do of course benefit from our unrivalled know-how at the very highest level in the area of natural gas too, as natural gas treated properly is an essential prerequisite for the refuelling process and vehicle safety.